February 9, 2021
The college will hold a virtual meeting via Zoom on February 11 at 7:00 PM. Learn how high-school students can earn tuition-free college credits.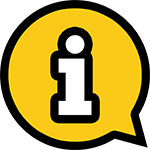 Meeting ID: 327 284 3398
Passcode: YYRE5S
The meeting will be hosted by Michelle Griffin, the college's Director of High School Programs and Advising.
The Career and College Promise (CCP) program is open to public, private, and homeschool students in Martin County and Bertie County.