The financial-aid program at MCC was established to ensure that qualified students have the opportunity to continue their education. Financial aid is awarded largely on the basis of need, which is the difference between a student's annual cost of education and the amount the student (and his or her family) can reasonably contribute toward his or her education. Need is determined by a formula established by the United States Congress.
To talk to someone about financial aid at MCC, call the MCC Financial Aid Office at 252-789-0245 / 252-789-0204. The MCC Contact page has additional contact options.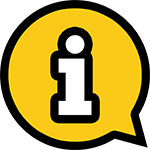 Higher Education and Emergency Relief Funds II (HEERF II)
Student Award Application

The Coronavirus Response and Relief Supplemental Appropriations Act (CRRSAA) includes a Higher Education Emergency Relief Fund (HEERF II) that provides emergency funding to students. These financial aid grants can be used for any component of the student's cost of attendance or for emergency costs that arise due to coronavirus, such as tuition, food, housing, health care (including mental health care), or child care. Martin Community College (MCC) must verify each student's eligibility before funds can be disbursed.
The HEERF II student application is open to students at MCC who are or have been enrolled in the 2021 Spring semester. We encourage all students, regardless of Financial Aid status, to apply. Eligibility for a Pell grant or other awards is not required in determining eligibility for a HEERF II award. If you think you may meet the eligibility criteria, please apply.
You may submit the completed application through your MCC email to FA@martincc.edu. Or, submit a hardcopy to the MCC Financial Aid Office. All submissions are due by Thursday, April 15, 2021.
Applying for Financial Aid
To apply for financial aid, you must do so each year by completing a Free Application for Federal Student Aid (FAFSA). Complete the application as soon as possible; you should submit an application by May 1, to be eligible for the following academic year.
Approximately six to eight weeks after submitting the FAFSA, you will receive a document called a Student Aid Report (SAR). This document should be checked for accuracy, and any necessary changes should be corrected immediately. The MCC Financial Aid Office can make these changes electronically if MCC's school code is listed on the application. Other documentation may be required and will be requested from you, as necessary. After all documentation has been submitted, the MCC Financial Aid Office will process your financial-aid application, verify your academic eligibility, and send you an award letter indicating the financial aid awarded for the current academic year.
Work-Study Program
The Federal Work-Study program provides part-time jobs for students with financial need. It allows students to earn money to help pay their educational expenses while enhancing their work experiences. Students who are accepted in this program work approximately 10 to 12 hours per week, earn minimum wage, and are paid on a monthly basis.
Short-Term Loans
Under MCC's loan program, students may borrow money to pay tuition or book expenses. Monies have been made available from the following sources for short-term loans for students: Martin County Chamber of Commerce, Clarence E. Biggs (Emergency Loan Fund), Trustees/Friends, and the North Carolina Community College Loan Program.
Veteran Affairs Education Benefits
Martin Community College is proud to support Veteran Affairs (VA) education programs. Our School Certifying Official is available to provide you with information needed to make informed decisions concerning your well-earned educational benefits The following information regards VA educational benefits: