After you are accepted as a student, you have an account called your myMartin account. Use this account to login to every service: email, Self Service, Moodle, etc.
Username
Your username is your first initial, last initial, and the last five digits of your student ID number. (Your student ID number is included on your admissions letter from the college.) Example: if John Smith had a student ID of 1234567, then the myMartin username would be the following:
jd34567
Email Address
Your email address is your username, followed by @my.martincc.edu. John Smith's email address would be as follows:
jd34567@my.martincc.edu
Initial Password
If you are a curriculum student who applied to the college through CFNC, then you should have been sent your initial password in your welcome letter. If you are a continuing-education student, then you should have been given your initial password from a staff member in your program.
If you are a high-school student taking college classes, you should have received your initial password in your welcome letter. Your designated Career Coach or College Liaison will also have your initial password.
If you cannot find your initial password, then call 252-789-0300 or email it@martincc.edu. Please be prepared to answer several questions to verify your identity. If you have your Support PIN that was given to you by the college, then you may receive expedited help.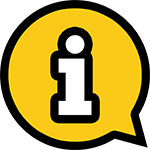 Did you start at the college before before March 9, 2023? To set your password, use the Password Portal. Click the Create/Reset Password button, and then follow the prompts.
Multifactor Authentication
On first logon, you will be prompted to setup multifactor authentication (MFA). MFA increases the security of your account by ensuring that even your password being stolen does not necessarily breach your account.
During your first logon, you will see a message indicating that "more info is required." To complete setup, you need two out of three: (a) a smartphone or security token, (b) a personal email address, and/or (c) a personal phone number.
Any type of phone can be used for MFA. However, a smartphone (Android or iPhone) is most convenient. However, if you do not have a smartphone, a security token is an option. A security token is a physical device that takes the place of a smartphone. If you do not have a smartphone and want a security token, call 252-789-0300 or email it@martincc.edu to setup a time to retrieve the security token. The college has limited number of security tokens; they are first-come-first-serve.