Residency Determination Service (RDS)
Every college applicant is initially classified as either a resident or non-resident for tuition purposes by completing an online residency determination request.
Required Documents or Articles
In order to complete the process you will need one of the following:
social security number (SSN),
individual taxpayer identification number (ITIN),
alien registration number (ARN/A-number), or
US Citizenship and Immigration Service number (CIS)
Students may also be required to submit additional documentation immediately following their initial consideration request. For initial consideration requests, RDS communicates the residency status immediately following completion of the RDS online interview. This determination is contingent upon submission of any required documentation. If the student does not submit the required documentation before a 25-day deadline, the residency status will change from resident to non-resident.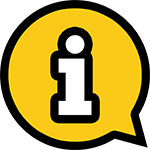 Note: you may also need your spouse's or parent's numbers as listed above.
Additional Information
The list following represents potential types of information that may be requested and is not intended to be all-inclusive:
Warranty Deed
Rental/lease agreement
Federal/state tax return
Vehicle Registration
Driver's License
Voter Registration
Military Leave and Earning Statement (LES)
Permanent Resident Card
Approved I-130/140/360
Federal tax form to confirm dependent status for parent with approved I-140/I-130
Immigration Court Order
I-797 Notice of Approval from USCIS
Conditional Green Card
Marriage Certificate
For more information about the North Carolina Residency Determination Service, see https://ncresidency.cfnc.org/.