Basic Law Enforcement Training
The MCC Basic Law Enforcement Training (BLET) academy prepares students for entry-level employment as law-enforcement officers in the public sector or private sector. The BLET curriculum provides practical and knowledge-based exercises with an emphasis on ethics. The college offers BLET throughout the year, with new sessions generally starting in January and July. These courses are offered through the MCC Division of Continuing Education.
Meet The Coordinator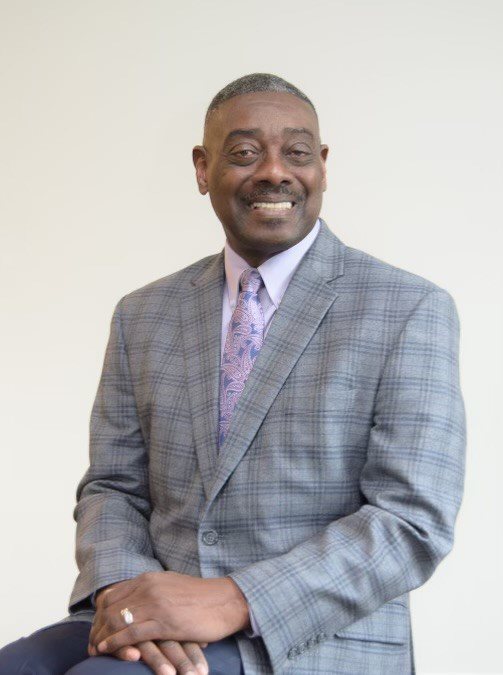 Wayland Mitchell is MCC's full-time BLET Training Coordinator. Mitchell brings a variety of law-enforcement experience that makes him especially qualified to prepare students for the many different careers in the field: municipal police departments, sheriff's offices, private-security companies, school resource officers, and investigation.
Born in Greensboro, Mitchell was raised in Ahoskie, North Carolina and graduated from Ahoskie High School in 1987. He obtained his BLET certification from College of the Albemarle and his B.S. in Criminal Justice from Elizabeth City State University.
He began his law-enforcement career in the Williamston Police Department, from which he moved to the Elizabeth City police force. Within two years, he accepted a position as a school-resource officer at Northeastern High School in Pasquotank County. Eventually, Mitchell returned to the Elizabeth City Police Department as an investigator and obtained the rank of Sergeant. During this time, he also began teaching for the BLET program at College of the Albemarle and has continued teaching there on a part-time basis.
Most recently, Mitchell worked for the City of Greenville Police Department. However, he moved back to the Elizabeth City area to take a job with Harvey Point Defense Testing Activity in Hertford, NC. While there, he became a part-time Qualified Assistant in the state's BLET program, which eventually led him to Martin Community College.
Contact Mr. Mitchell to learn more about customized training for your department, registering for a class, changes in upcoming programs, certification requirements, or learning more about the BLET training services available at MCC.
Upcoming Courses
Contact
Wayland Mitchell, BLET Training Coordinator
wmitchell@martincc.edu
252-789-0267 - Office
252-789-1199 - Fax
Building 1, Room 29 - Office