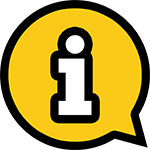 Exciting news! The Longleaf Commitment is a grant program for 2021 North Carolina high school graduates who will attend one of our state's "Great 58" community colleges starting in the Fall 2021 semester. High school graduates may be eligible to receive this grant – not a loan – to cover tuition and fees toward a degree or to attain transfer credit. Full-time eligible students are guaranteed to receive $700 to $2,800 per academic year, for a total of two years. Less than full-time students may receive a partial award. Go to the CFNC Longleaf to get started!
Scholarships and grants are available from various public and private foundations, organizations, businesses, etc. MCC encourages students to explore other financial-aid opportunities in addition to federal and state awards and grants.
The links provided to these scholarship announcements do not constitute an endorsement by MCC of the associated organization. Read all instructions carefully; if you choose to disclose personal information, do so only to sources you have determined to be trustworthy.
MCC has a limited number of institutional scholarships which are generally awarded to students with exceptional academic averages. In selecting recipients, the MCC Financial Aid Director reviews all applications and presents award candidates to the MCC Financial Aid Committee based on the student's academic record, financial need, and other requirements as described for the individual scholarships. The MCC Financial Aid Committee and/or appointed Scholarship Committee makes the final decision on scholarship awards. Contact the MCC Financial Aid Office for more information.
Types of Assistance
Financial aid is awarded in the form of grants, scholarships, and part-time employment (also called "work-study"). Grants and scholarships are gifts that do not have to be repaid, whereas work-study is money that a student earns by working part-time for the College or a governmental and/or a nonprofit agency. Financial-aid awards are mailed to your address on record in the MCC Registrar's Office. It is your responsibility to keep your information current.
Grants
The following grants may be available to you, if eligible:
Education Lottery Grant: The North Carolina Education Lottery Scholarship (ELS) was available for the 2007-2008 academic year and was created by the 2005 General Assembly to provide financial assistance to needy North Carolina resident students attending eligible colleges and universities located within the state of North Carolina. Student must complete the FAFSA, be a North Carolina resident, enroll for at least six credit hours per semester in a curriculum program, and meet Satisfactory Academic Progress. The value per grant will vary according to information that is generated from the FAFSA. Grants will range from $100 to $2,300 for the year.
Federal Pell Grant: The Federal Pell Grant program is designed to be the foundation of a financial-aid package. The U.S. Department of Education calculates the expected family contribution for each student using a standard formula. The College uses the student's expected family contribution and his or her cost of attendance to make an annual award. All students are encouraged to apply for a Federal Pell Grant each year that they will be enrolled in college.
Federal Supplemental Educational Opportunity Grant: The Supplemental Educational Opportunity Grant (SEOG) is a federally funded program that provides grants for students of exceptional financial need with priority given to Pell Grant recipients. A Federal Supplemental Educational Opportunity Grant does not have to be paid back.
North Carolina Community College Grant: The North Carolina Community College Grant is a state, grant program that is available to the neediest students whose (a) Federal Pell Grants are less than the "required educational expenses" and (b) estimated income tax liability (according to federal guidelines) is too low for the family to be eligible for the Federal Tax Credit. Students must complete the Free Application for Federal Student Aid (FAFSA) to be considered for this grant.
Foundation Scholarships
External Scholarships
Finish Line Grants:
State Employees Credit Union Foundation's People Helping People Scholarships:
Thomas E. Minges Memorial/Pepsi Scholarship:
Golden LEAF Foundation Scholarship